Matoshree Gangubai Sambhaji Shinde Hospital, Thane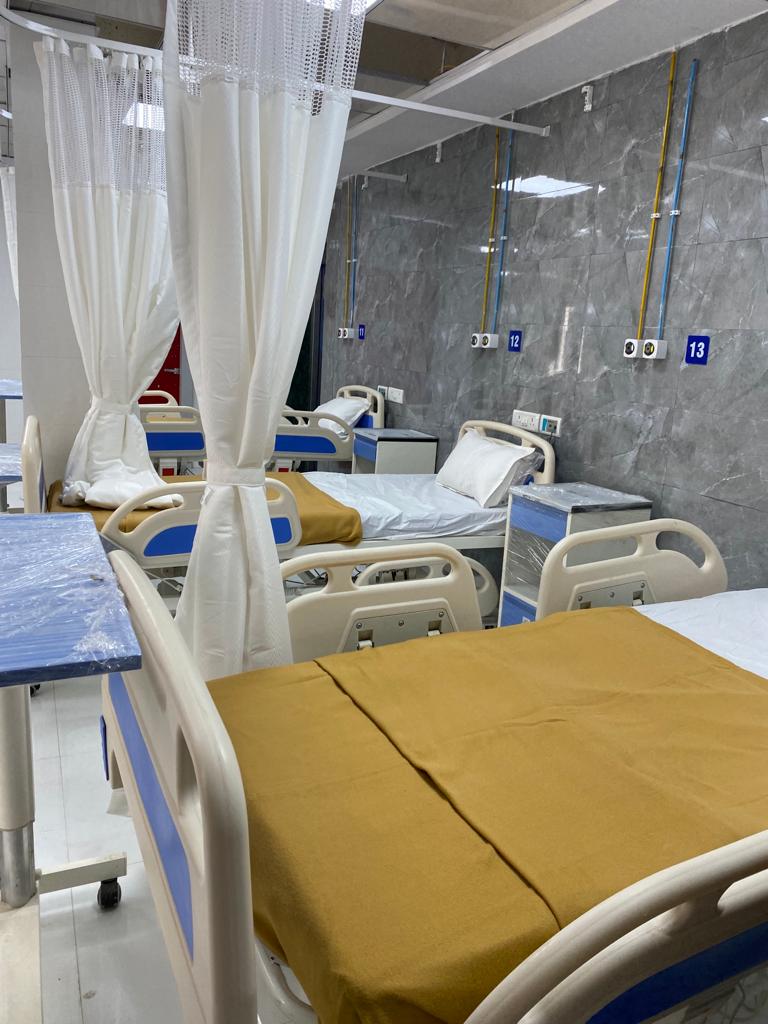 Platinum Hospital Group Platinum Hospital Pvt Ltd is a group of multi-super speciality hospitals established in 2012. Two young entrepreneurs, Dr Sanjit Paul and Mrs Priyanka Paul, built the hospital with visionary guiding principles. The Platinum hospitals, being a group of hospitals that provide treatment to many problems, has quite evidently established its renowned hospitals all around. After building 4,100 bedded hospitals with multiple facilities at Vasai, Ulhasnagar, Kalwa the hospital chain has recently opened the Matoshree Gangubai Sambhaji Shinde Hospital in Thane, Maharashtra. It has launched a super-specialized centre, a 100 bedded hospital. The Platinum Hospitals Pvt Ltd has decided to extend the Chattrapati Shivaji Maharaj Hospital Services at Matoshree Gangubai Sambhaji Shinde Hospital, owned by Thane Municipal Corporation but managed by the Platinum Hospitals authority. Being the super-speciality 100 bedded hospital, this branch of Platinum Hospitals is coming forward with High End Proposed 'Cath Lab'. It is highly equipped with OT and Medical and Surgical units.
In an emergency? Need help now?
Our emergency assistance and medical services are managed by highly experienced and qualified personnel 24 hours a day, 365 days a year. We have a 24 hours Command and Control Center managed by Doctors to provide advice and assistance to those in need.
Make an Appointment
Book Doctor Appointments In Few Secs
Introducing to you the recently redeveloped Platinum Hospital in Vasai with advanced infrastructure, all the modern and developed amenities and facilities, spacious reception lobby, 24 hours Pharmacy facility, luxurious IPD and Delux ward, 24 hours Cathlab, X-ray, CT scan facility and much more under one roof.