Welcome to Platinum Hospital Pvt Ltd, Mulund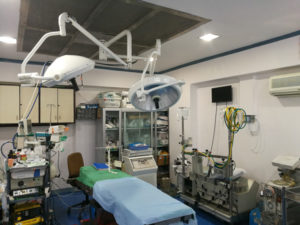 Platinum Hospital Group Platinum Hospital Pvt Ltd, Mulund at Maharastra is a famous hospital treating all types of medical cases. The main aim of the hospital is to provide quality medical and health care services to patients who need medical care. The hospital has all types of faculty which are undertaken by qualified medical staff, doctors, specialists, nurses, and paramedical staff. All types of major and minor surgeries are treated successfully by the doctors in Platinum hospital. The platinum hospital consists of General departments and specialties include NICU, general surgery, accident and emergency, general medicine, medical gastroenterology, pediatrics, Physiotherapy, Emergency and trauma care, Consultation cosmetology, neurology and ear, laparoscopic surgery, intestinal cancer surgery, dental and maxillofacial surgery, obstetrics and gynecology, orthopedics, radiology, urology, nose & throat (ENT). Facilities at Platinum hospital includes Critical care, and OPD, 24x7 Ambulance, Dialysis, Wards, Labour room, Operation theatres Diagnostics and labs, Insurance desk, and Pharmacy (24 x 7). The ICU department has a specialist like Anaesthetists & Cardiologists who can take care of each patient with immense care. The ICU unit has ventilators, Echocardiogram, oxygen cylinders, and modern beds. The hospital covers all types of government and private company insurances during health check-ups and surgeries. The operation theatres are fully equipped with the latest and recent equipment technology. The surgeons and specialists in the hospital conduct all major surgeries and are also available during emergency conditions. The hospital accepts all types of online patient appointments and accepts all types of online modes of payments and transactions. The hospital provides affordable treatment costs for their patients and accepts all types of government medical insurance schemes. The food services provided by the canteen are well maintained by the staff to give a proper diet for every patient.
In an emergency? Need help now?
Our emergency assistance and medical services are managed by highly experienced and qualified personnel 24 hours a day, 365 days a year. We have a 24 hours Command and Control Center managed by Doctors to provide advice and assistance to those in need.
Make an Appointment
Book Doctor Appointments In Few Secs
Introducing to you the recently redeveloped Platinum Hospital in Vasai with advanced infrastructure, all the modern and developed amenities and facilities, spacious reception lobby, 24 hours Pharmacy facility, luxurious IPD and Delux ward, 24 hours Cathlab, X-ray, CT scan facility and much more under one roof.